«We offer Value with Innovation, Integrating Engineering, Development and Energies»
Information and communication Technologies Integration
Development of Applications for Efficient Energy Use
Connection, Automation and Energization of buildings
Consulting on Engineering Solutions for Growth and Competitiveness
Today, a Great Challenge for Companies is to continue growing their businesses while integrating technology and infrastructure platforms with Energy Efficiency and Automation … If this is your case…
We Implement Technology while You Focus on Your Business
The Conventional Energy costs and Information Technology infrastructure management for companies are increasing. The adequate use of Energy efficiency  integrated with automation and process management in technological platform will mean great savings and an important differentiating factor.
IDECOL puts all its Experience at your disposal to achieve this Strategic Objective.
WhatsApp Five Pillars, One Goal.
Our Methodology is based on Five Pillars that allow us to achieve the objectives of each project that we undertake together with our clients.
¿Why is it Important to Integrate Your Technology with Efficient Energy?
It is a fact that companies that know how to integrate their technologies with Energy Efficiency Solutions will keep pace with a global trend that will reward those who achieve a balance in all their processes.
Companies that will leave a mark with their commitment to a limited resource, and at the same time will generate increasing savings, becoming a strategic factor for the economic and social sustainability of the company or organization.
So setting foot in the future from NOW, integrating and optimizing energy and technological resources, is the best way to project and make a Competitive Difference that can start right now.
At IDECOL, aware of the importance that this integration represents, we have prepared ourselves to be able to accompany our clients in this process, putting all our experience at their fingertips.
years of service to our clients
We are an Integrating Organization of Engineering Solutions, with operations in Colombia, Latin America and in the State of Florida, United States, with a broad portfolio of quality products and services in Information Technology Infrastructure, Telecommunications, Electronic Security, Electricity and Energy efficiency.
IDECOL is currently developing projects in the following countries:
⇒ United Satates of America – Florida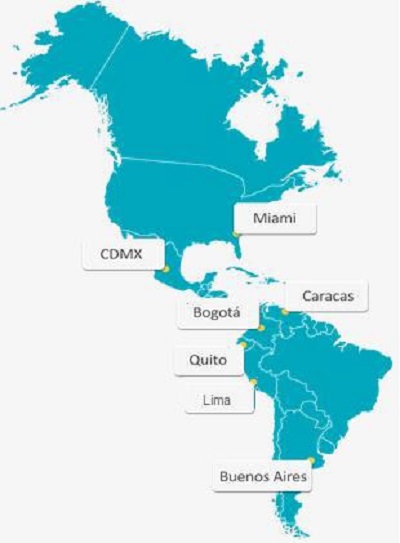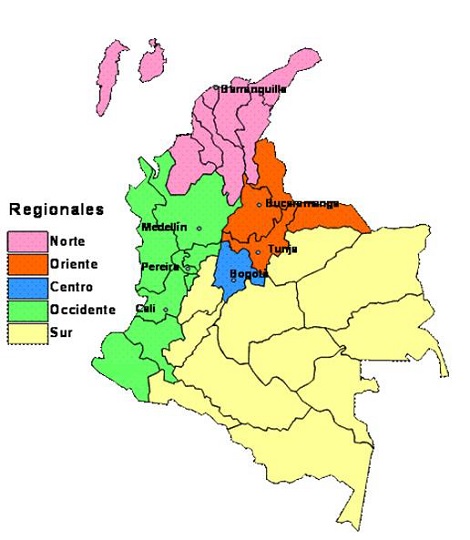 IDECOL has a national presence as follows:
⇒ North Zone : Barranquilla
⇒ Central-South Zone: Bogotá D.C.
⇒ East Zone: Bucaramanga y Tunja
⇒ West Zone: Medellín, Eje Cafetero y Cali
At IDECOL we are here to serve you
Complete the following form and we will contact you